PROFESSOR, DINOSAUR PALAEOBIOLOGY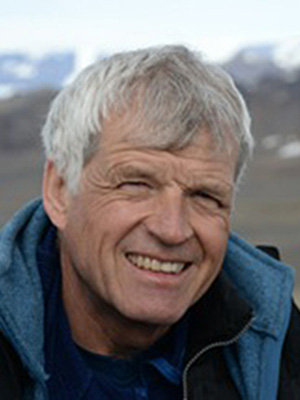 Phil broadly studies dinosaur palaeobiology but is especially interested in the evolution and adaptations of theropods and their avian descendants. His research includes description of the feathered, non-avian coelurosaurs Caudipteryx and Protarchaeopteryx that provided firm evidence linking non-avian dinosaurs and birds. Other studies involve dinosaur trackways, bonebeds, and nesting sites of hadrosaur eggs with embryonic skeletons inside. Phil has been involved in three special issues of Canadian Journal of Earth Sciences covering the Albertosaurus Bonebed, the Danek Edmontosaurus Bonebed, and a tribute to Dale A. Russell.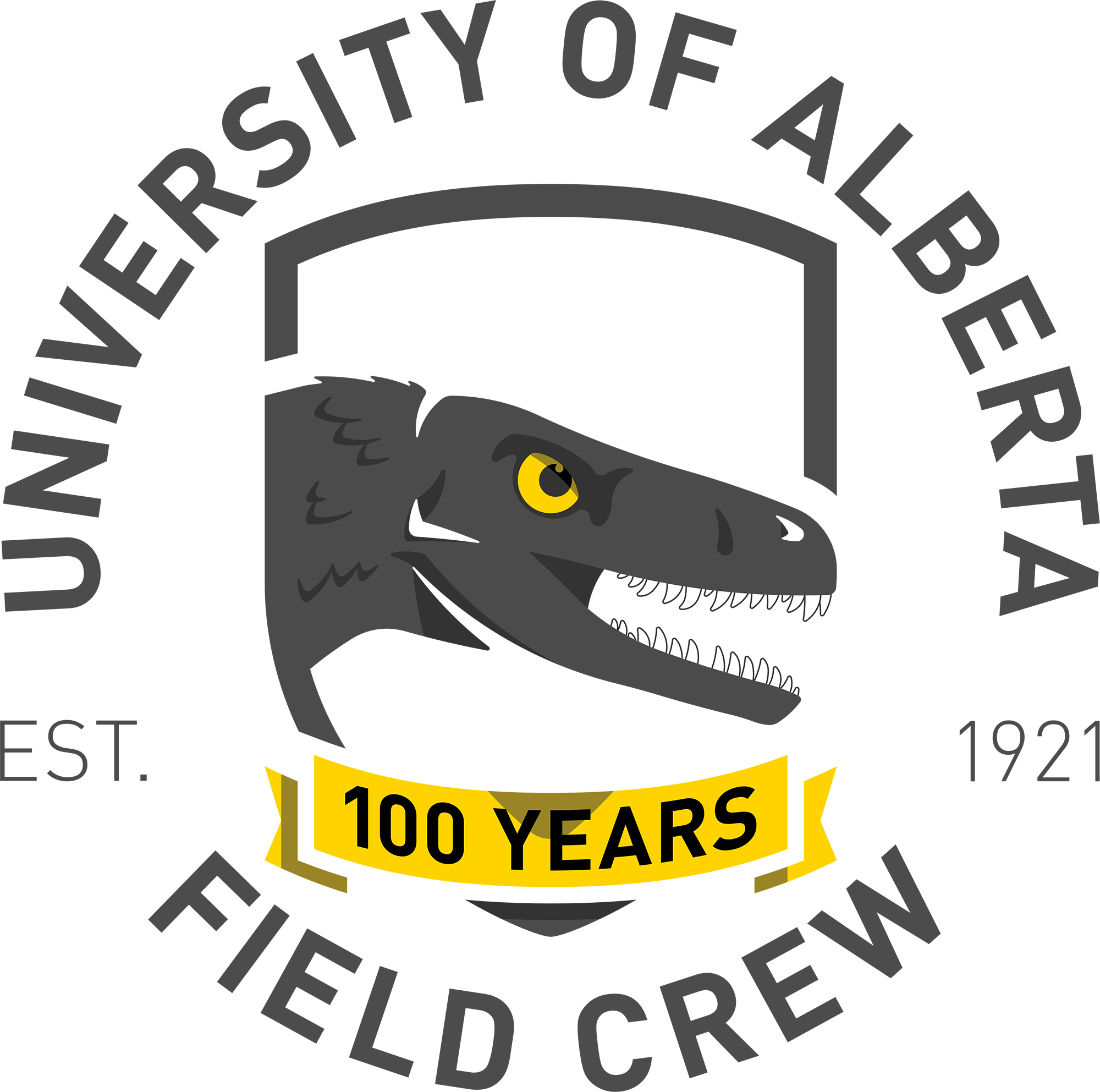 Ongoing fieldwork efforts, especially in Cretaceous localities around the world, allow the recovery of fossils that continually refine our understanding of dinosaur palaeobiology. In 2014, these efforts resulted in the discovery of a nearly complete, exquisitely preserved specimen of the dromaeosaurid Saurornitholestes. It was found and masterfully prepared by Clive Coy, and then described alongside David Evans in 2020 (CBC article). This Saurornitholestes became the inspiration behind the lab icon for fieldwork, unveiled during the centennial of University of Alberta vertebrate palaeontology field expeditions.
Phil was born and raised in Brampton, Ontario and was inspired to become a palaeontologist at the age of 6 by a dinosaur toy in a box of Rice Krispies. He began his professional career after acquiring a BSc Zoology at University of Toronto in 1972, MSc Biology at McGill University in 1975, and PhD Biology (with Distinction) from McGill University in 1981. Phil was initially hired as a curator at the Provincial Museum of Alberta (now Royal Alberta Museum) in 1976. In 1981, this department began planning the Tyrrell Museum of Palaeontology (now Royal Tyrrell Museum of Palaeontology), which opened in 1985. He became a professor, curator, and Canada Research Chair at the University of Alberta in 2005, later organizing the volunteer fossil preparation program Dino Lab and massive open online course Dino 101 (additional information on U of A website). Phil continues researching, teaching, and encouraging scientists and youth alike to pursue their passion.
SPECIAL COMMENDATIONS
Community Service Hall of Fame, City of Edmonton, 2019
Elizabeth (Betsy) Nicholls Award for Excellence in Palaeontology, 2019
Romer Simpson Lifetime Achievement Award, Society of Vertebrate Paleontology, 2017
Meritorious Service Cross, Governor General of Canada, 2016
Honorary Doctorate of Science, University of British Columbia, 2015
Queen Elizabeth II Diamond Jubilee Medal, 2012
Explorer's Medal, Explorers Club, 2012
Stefansson Medal, Canadian Chapter, Explorers Club, 2011
Alberta Order of Excellence, 2010
Fellow, Royal Canadian Geographic Society, 2009
Honorary Doctorate of Laws, University of Calgary, 2008
Fellow, Royal Society of Canada, 1999
CANADIAN JOURNAL OF EARTH SCIENCES SPECIAL ISSUES
Canadian Journal of Earth Sciences 58(9): tribute to Dale A. Russell
Canadian Journal of Earth Sciences 51(11): Danek Edmontosaurus Bonebed
Canadian Journal of Earth Sciences 47(9): Albertosaurus Bonebed
A brief introduction to the Explorer's Medal awarded for Phil's scientific accomplishments and worldwide adventures in palaeontology. Posted by University of Alberta on September 28, 2012.
CONTACT & OTHER LINKS
U of A Directory: apps.ualberta.ca/directory/person/pjcurrie
Email: philip.currie@ualberta.ca