My group and I love to share our knowledge and create learning opportunities. This takes the form of classroom instruction or outreach presentations and demonstrations.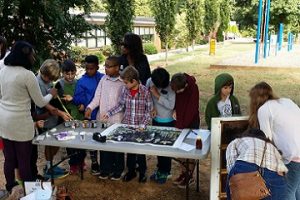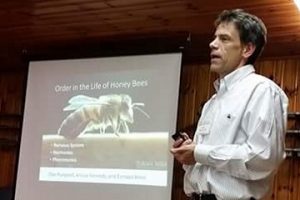 Classroom Instruction
University of Alberta:
BIOL 221 – Mechanisms of Evolution
BIOL 603 – Advanced Ecology
NEW COURSE (Fall 2022): Ecological and Evolutionary Genomics (BIOL 495/595)
Previously at the University of North Carolina Greensboro:
BIO 111 Principles of Biology I, Principles of Biology II Laboratory, Invertebrate Zoology, Animal Behavior, Seminar on Phenotypic Plasticity, Undergraduate Research, Entomology, Molecular Biological Approaches in Research, Introduction to Graduate Studies, Environmental Health Science I, Seminar in Environmental Health Science
Outreach Instruction
We give presentations to interested stakeholder groups (beekeepers), schools, and the general public. If you are interested, please contact us: Such events need to be arranged in advance.