As the last couple days of August disappear, the Hall lab has survived our first Summer Term! Kayla Lottin, a wildly talented undergraduate chemistry student in our lab, finished her I-STEAM pathways summer internship by presenting her work on the impact of flowback-produced water (FPW) on zebrafish brain and behaviour development at the I-STEAM end of Summer Celebration.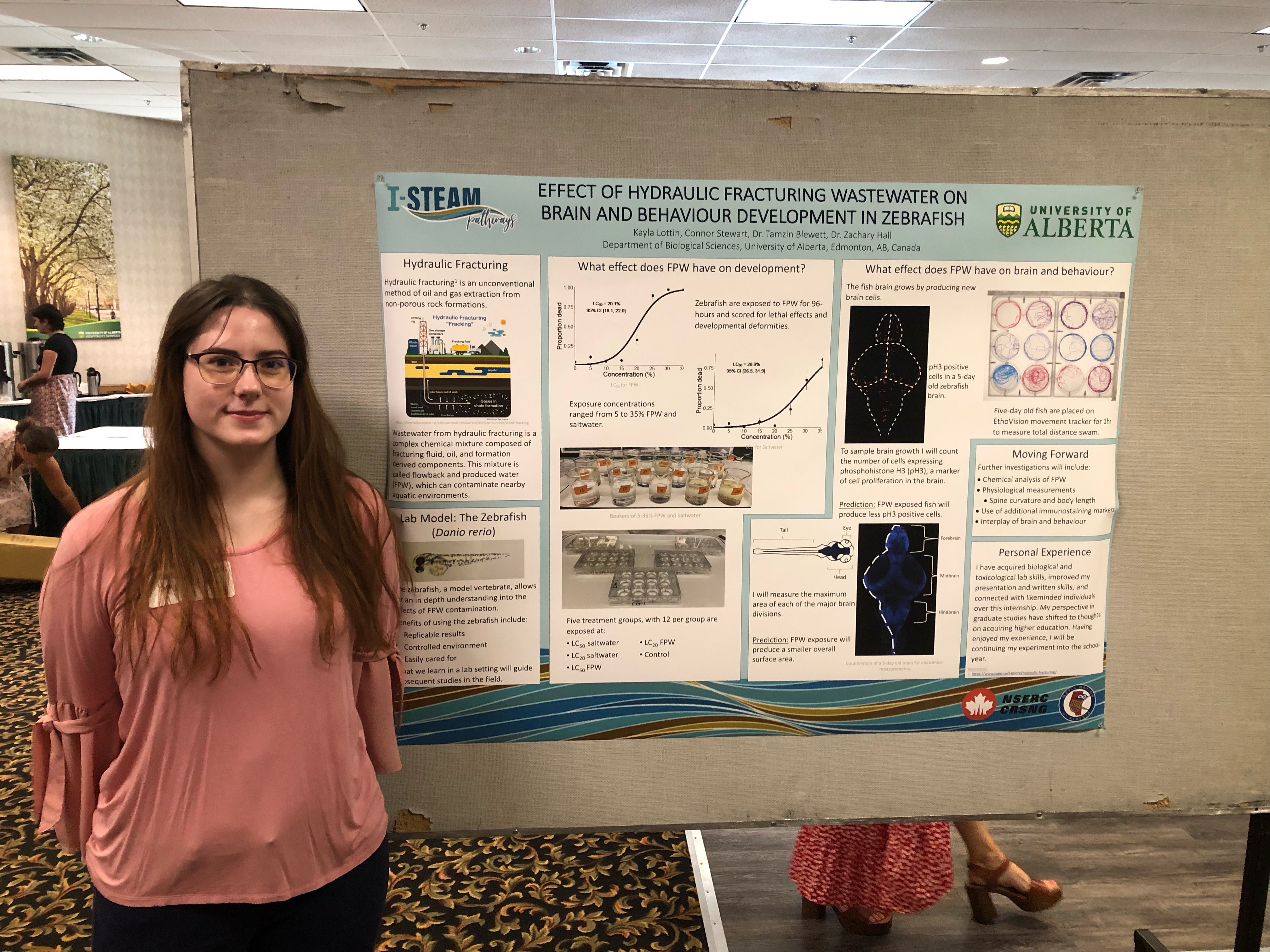 But it doesn't stop there! Kayla, still eager to share her new discoveries, presented her work again at the Faculty of Science Undergraduate Research Symposium later that same day!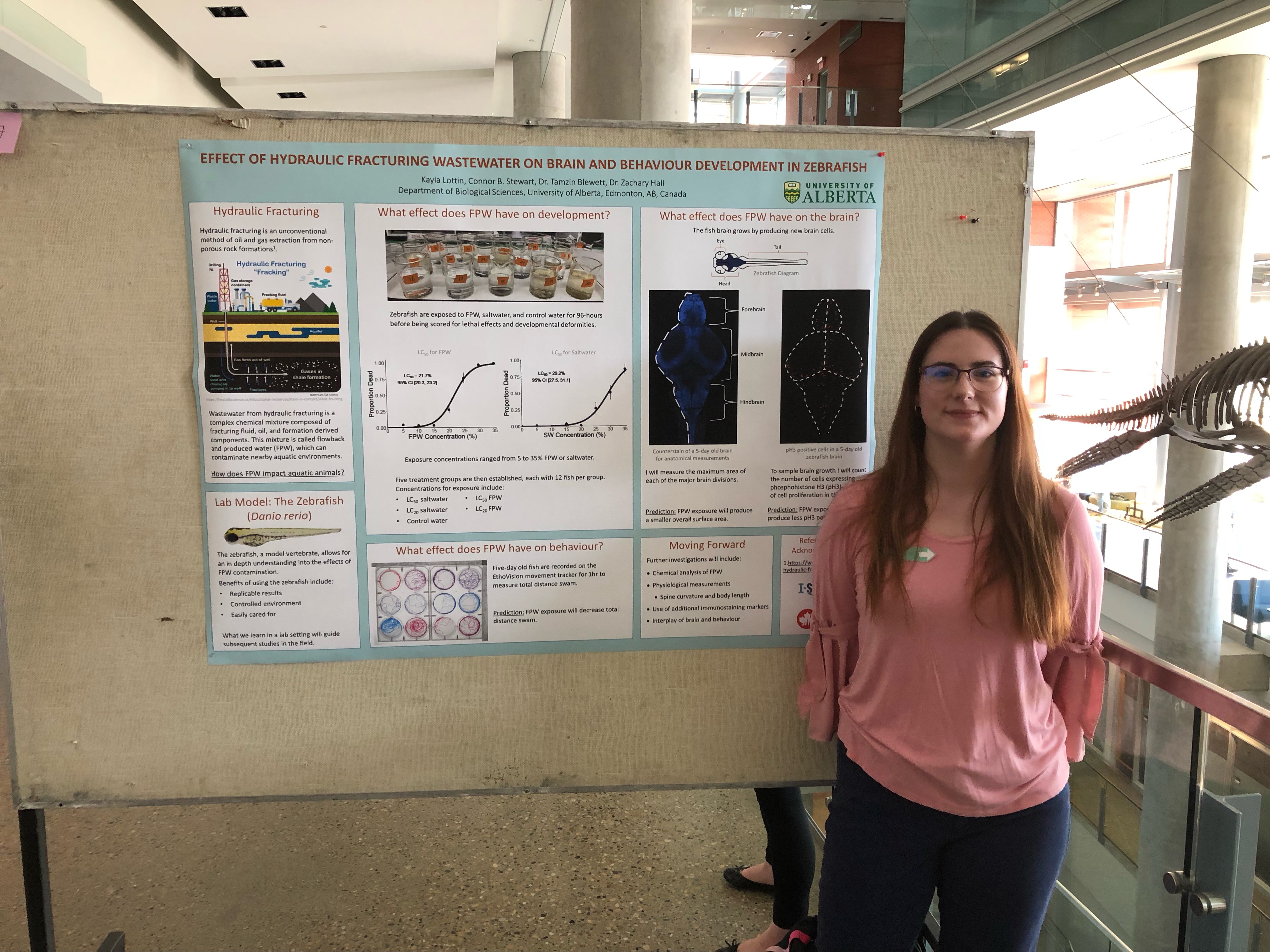 After breaking the news to Kayla that there were no more venues she could present a poster in, the whole lab got together that evening, including our new PhD candidate, Gabriel, to celebrate together for the first time outside of the lab at the MKT Beer Market.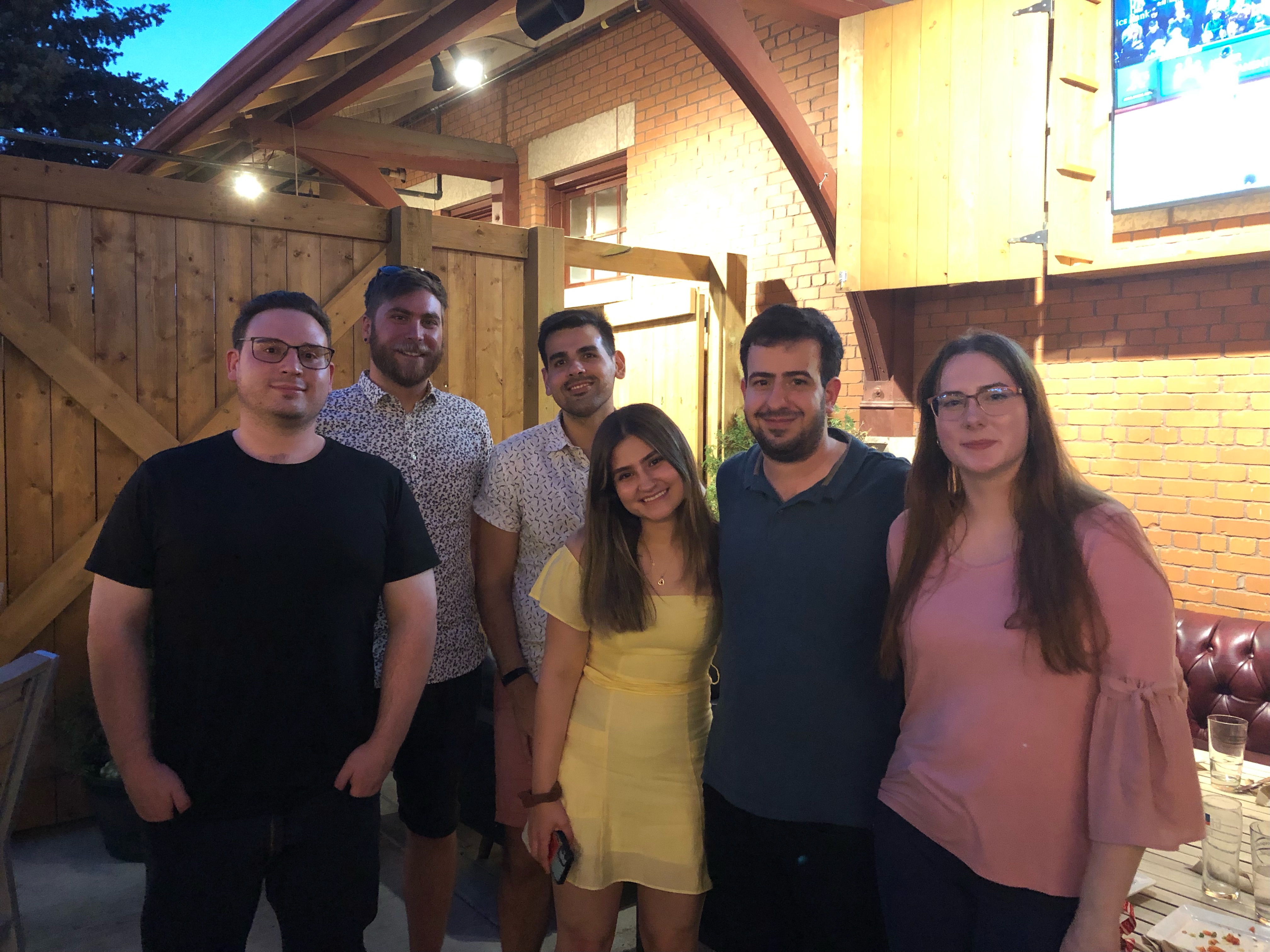 As a supervisor, I have had an incredible summer realizing how lucky I am to work alongside such a great group of trainees. Even more fortunately, everyone will be staying on board as we begin the Fall Term. Micaiah, after an impressive summer of cloning, will begin his Masters degree in the lab and both Parya and Kayla will continue their work as undergraduate thesis students. Arash continues to chip away at the end of his PhD and Gabriel will begin his own! It is difficult not to be excited for all of the great work to come.