Dr. Zach Hall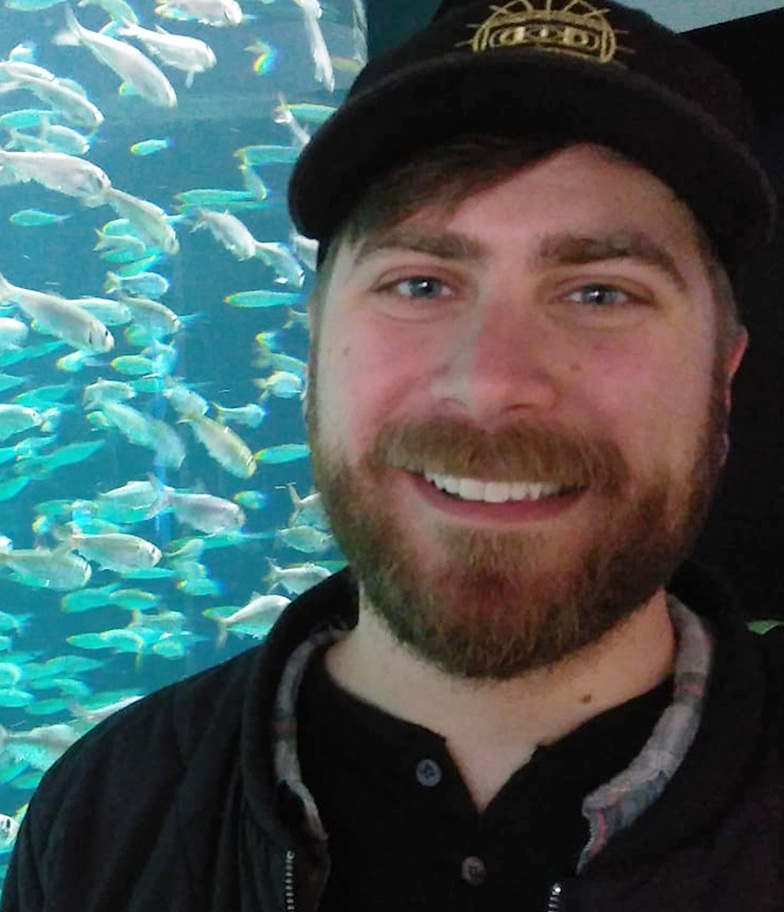 I am an Assistant Professor in the School of Biological Sciences at the University of Alberta. Throughout my academic career, I have studied seasonal  brain plasticity in the songbird brain, the evolution and neurobiology involved in nest-building behaviour in birds, and the importance of sensory experiences on early brain growth in zebrafish larvae. This winding road through academia has instilled in me a deeply interdisciplinary approach which I now focus on dissecting the importance of sensory experience on early brain development.
When I'm not in the lab, I like to read non-fiction and write fiction, play video games, and walk the lab mascot, Zeke.
Current graduate students
Arash Shahriari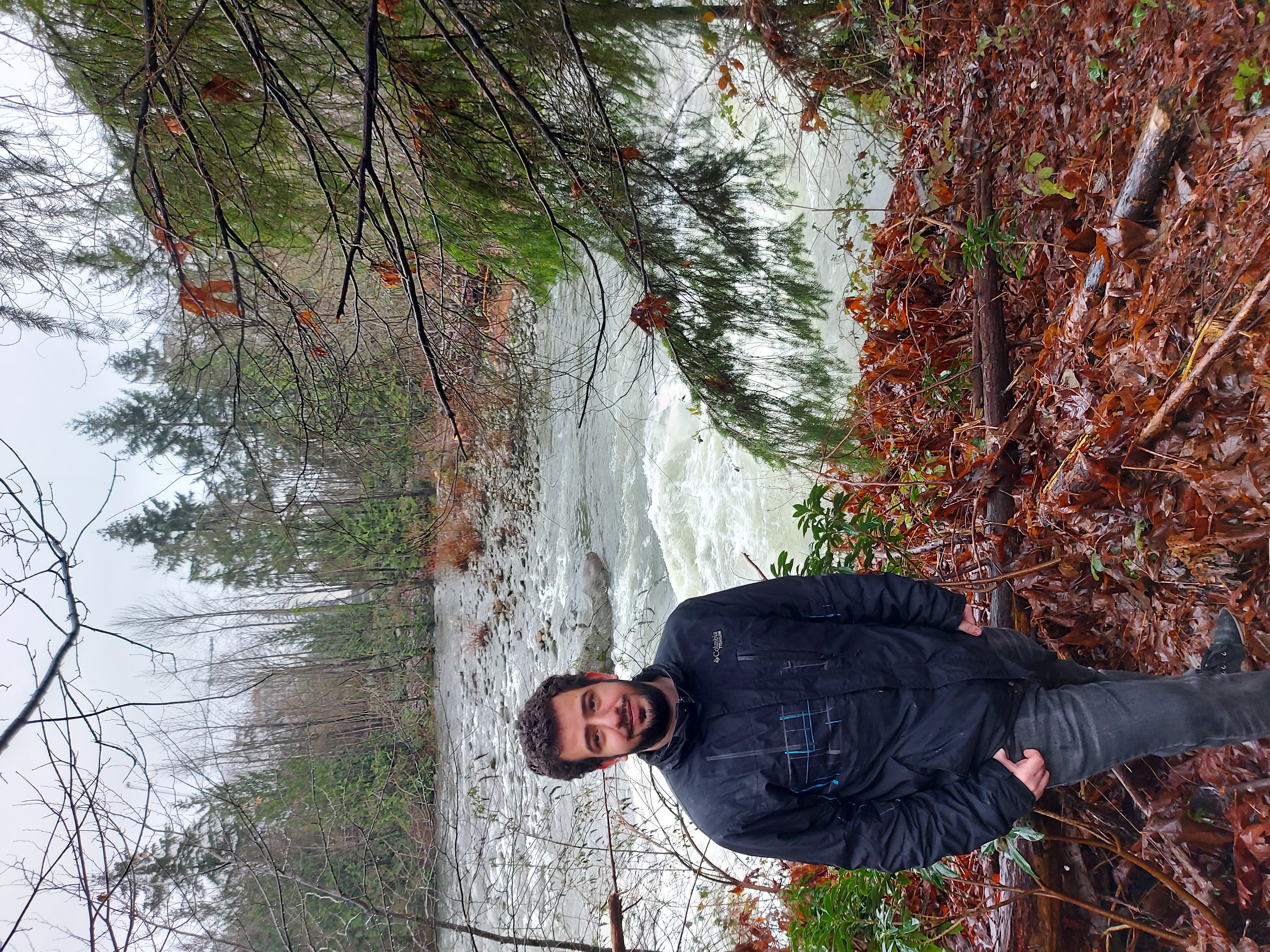 Animals use olfaction (sense of smell) to perceive their environment and elicit fundamental behaviours such as foraging, avoiding predators and selecting mates. How animals respond to olfactory stimuli, also known as odourants, is influenced in part by the different life stages of an animal. For example, animals during early development imprint to odourants, shaping long term olfactory-mediated behaviours. On the other end of an animal's lifespan, aging often reduces olfactory functionality. However, the effects imprinting and aging have on olfactory functionality may depend on what odourants are present in the environment, as animals detect multiple odourants simultaneously, in a natural setting. Using the aquatic vertebrate model, the zebrafish, my thesis examines how the influence imprinting and aging have on olfactory functionality may depend on what odourants are being detected. While my imprinting experiments focus on behaviour endpoints, my aging experiments explore how molecular and anatomical changes to the olfactory system manifest in changes to olfactory functionality. Overall, this thesis provides an intermediary link between the examination of mechanisms underlying olfactory-mediated behaviours in a laboratory setting and how animals respond to olfactory stimuli in a natural setting.
Gabriel Dillenburg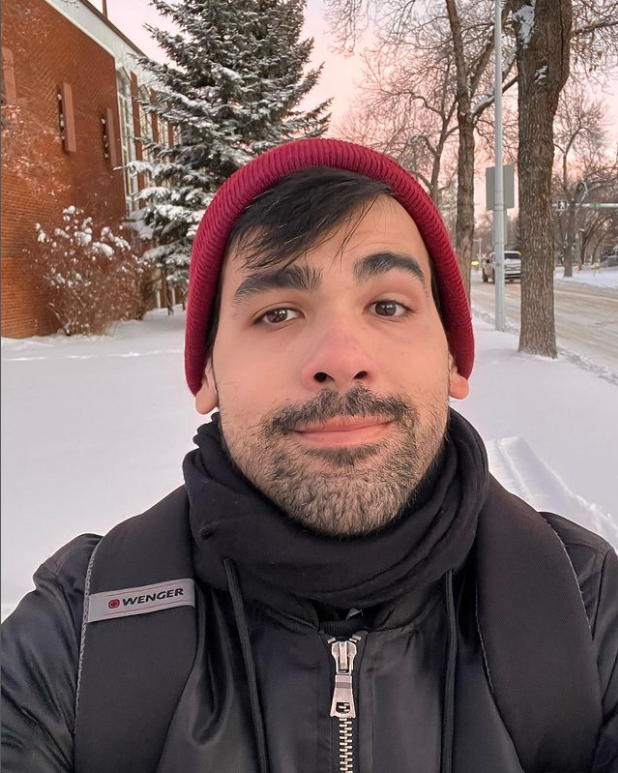 I am a Ph.D. candidate at the Zach Hall Lab, researching the influences of sensory experience (especially related to movement) in the development of the Dorsal Root Ganglia (DRG). Before that, I got my bachelor's degrees in Environmental Sciences and Biological Sciences, as well as my master's degree in Zoology, at the University of Brasilia, Brazil. My background is mainly in anatomy, zoology, and developmental biology, and the culmination of the three culminated in my project studying developmental anomalies in South American lizards. I also published three books on compared vertebrate anatomy (available free online).
When I'm not going crazy talking to fish I'm probably playing Pokémon or talking about Pokémon.
Shelby Sherlock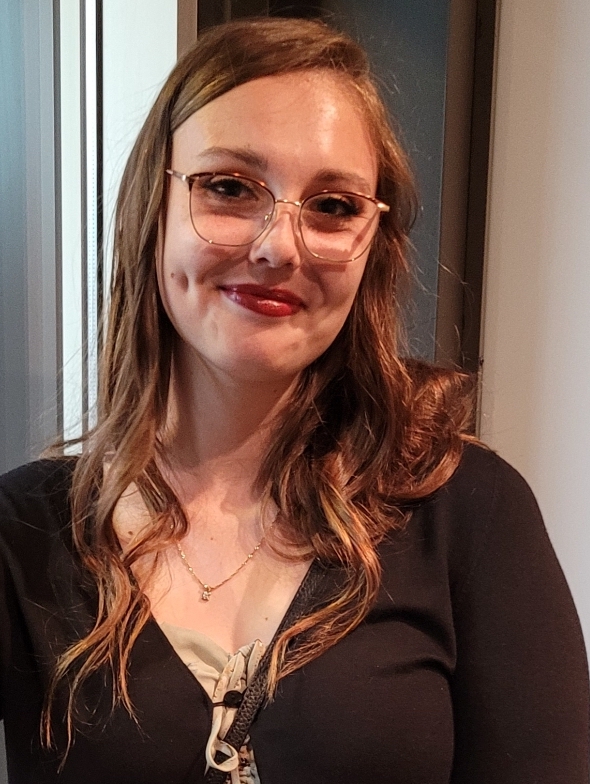 I am a new Master's student just beginning my graduate career in the Fall of 2022 with a specialization in Molecular Biology & Genetics. Like the rest of our lab, my research deals with sensory-dependent brain development with a focus on how postembryonic physical movement shapes neurogenesis. I aim to discover the mechanism that facilitates sensory feedback signal transduction from the body to the brain, with my hypothesis being that this is mediated by neural activity.
Aside from my research interests, I am an avid gardener during the warmer months, enjoy outdoor activities like camping and fishing, and favour quiet nights in with my rambunctious puppy, Watson, and a plethora of crafts.

Micaiah Achtymichuk
I am a graduate of the biological sciences program at the University of Alberta, I graduated with distinctions from the Molecular, Cellular & Developmental Biology specialization. I come from a humble background and I am proud to be working in a cutting edge lab exploring hither-to-unknown aspects of vertebrate neurodevelopment. My work as a Master's student focuses on the role of norepinephrine as a neurodevelopmental signal. As a neurodiverse individual I believe I bring important perspectives to the research on neurodevelopment and the broader societal discussions around this research. I'd like to say a special thanks to Dr. Zach Hall, an excellent human and amazing PI for giving me the opportunity to pursue my passion for science, "Quaecumque vera".
In my spare time I dabble in 3D printing and design, I am an amateur author within the sci-fi and fantasy genres, and an avid collector and painter of Warhammer Age of Sigmar miniatures, "I have defied death and laid the gods low" – Nagash, Supreme Lord of the Undead. I am also a huge fan of metal and chopper rap.
Current undergraduate students
Kayla Lottin
Bio coming soon…ooo how mysterious!
Current good boys
Zeke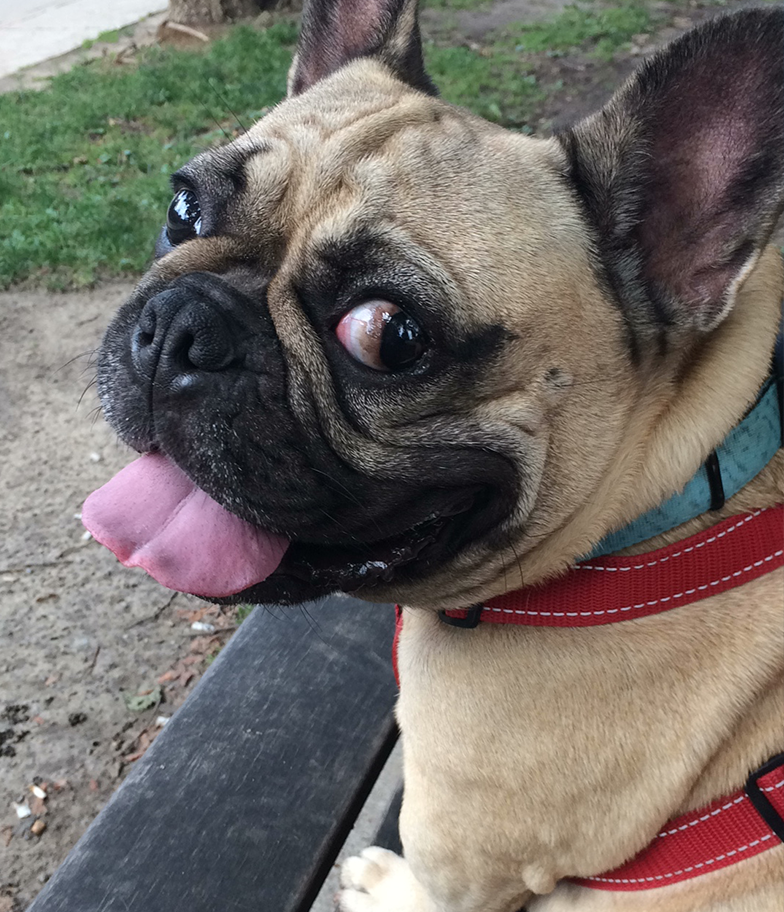 Zeke is a French Bulldog and the lab mascot. He enjoys sleeping and going for walks and sleeping more.
Past Lab Members
Undergraduates
Parya Pourbehi (URI recipient, 399 thesis student)
Olivia Vienneau (298 thesis student)